Simon Says: Happy Birthday to Nick, Kenny and Suanie. Wish you three all the best.


Last week I was reading KinkyBlueFairy and found out about a party that will be on the next day on Wednesday night in Cloth & Clef. Good. Since I don't have anything to do might as well go and gate crash the party lol. The party is named DUDESWEET KL w KL: Featuring Salah Wrong. Who's Salah Wrong?






Arrived there on the dot and found Biresh and Joyce having beer with some friends.



Interesting menu design.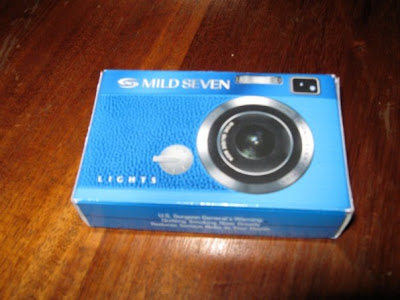 Someone brought a
camera
pack of Mild Seven from USA.
While waiting for the party to start, I did a bit of camwhoring.
Yes. Here's Salah Wrong which is Salah Chan and Joyce Wrong lol. If you read Joyce's blog you'll know that Joyce refer to Sarah Chan as SarChan.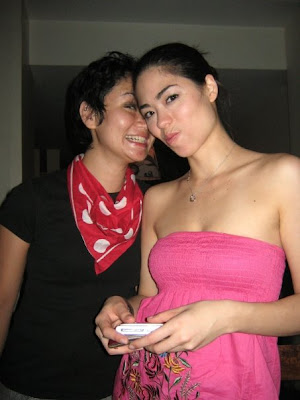 Nur came out of no where to scare Camelia.
Another purpose of the party is to celebrate Kevin's birthday.
Kevin cutting his birthday cake.
Claudia
Ian, architect by day, photographer by night lol.
I stole Joyce's hat and camwhore with her.
Kian and Kevin.
Promoting Juice Magazine wtf.
In the party I saw a lot of different fashion that you don't normally see on the street.
We have the Drag Queens.
I just like this pic that I took of the stairs.
Nice to have beers and dance to some nice and happy music pick by Salah Wrong. I partied till about 2.30 a.m. then only I make my way home. Cloth & Clef is a nice cozy place to hangout in 30, Jalan Changkat Bukit Bintang. Thank you
VICE MODERN DISCO : V.M.D
for this party.