Simon Says: Happy Birthday! Sis.

Two months ago I went to the press screening of Red Cliff thanks to Nuffnang. After the press screening I got a call from Sidney telling me that there's a bakery convention going on in Mid Valley convention hall. So, I went in the convention hall to have a look.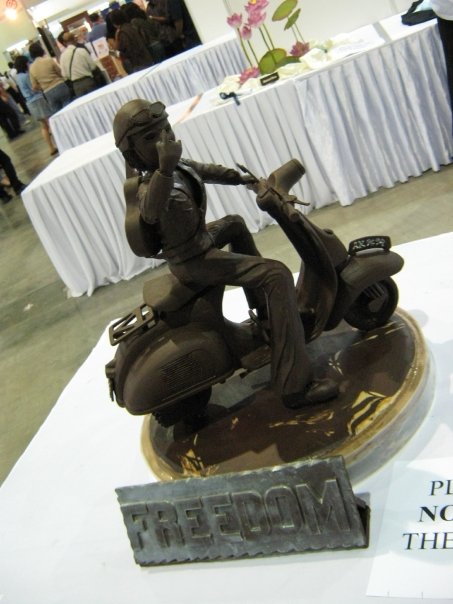 One of the contestant's work on display for judging.
The Simpson!
Cake decoration category?
Contesting work on display. Chinese chess army vs a dragon?
Again, more free cake samples. This time is cheese cakes. I think I'm starting to like this kind of convention.
What's that? Lizard made of chocolate?