I never celebrated Halloween before and never attended any Halloween Party before. This year or more precisely this month end I'll have a chance to party for Hallwoween. All this thanks to Nuffnang and Nokia XpressMusic.



Yes. I know the party is not on 31st of October but 1st of November but who cares? Happy Belated Halloween anyone? With Nokia XpressMusic, now I can play eerie music on that night to stimulate the mode on the move.
Even if I have eerie music playing the whole night long from Nokia XpressMusic. I still have to get myself a costume -_- This is a tricky part. What kind of costumer should I get? I won't want to come in a cardboard sandwich again as in the
Wild Live Part
.
I am suppose to be a horse OK?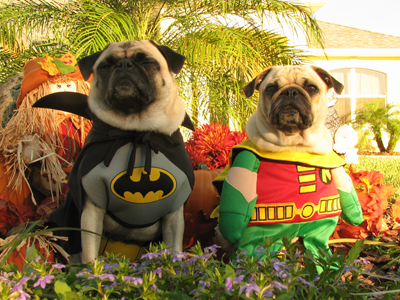 Shall I dress as a super hero? Picture source
here
.
Nah, super hero is not scary at all.


How about a vampire, put on the make up and the fangs, it'll be scary. But I don't have a tuxedo.
Maybe I can be the cute Stay Puff Marshmallow Man from
Ghost Busters
. But cute is not scary at all. Halloween have to be SCARY!
Ok. I think I found my costume. I'll go to the party almost naked. Be scare you all!
Perfect!
P.S. Nuffnanger that want to go to the party be fast an post about this. Details
here
.